Scraper
Capturing results from 130,000 A/B tests.
Harness the collective wisdom of all A/B tests run across the internet. The prediction engine scrapes test data from the 34,000 websites that actively test. That data tells us what tests that will work for your site.
Get a Demo -->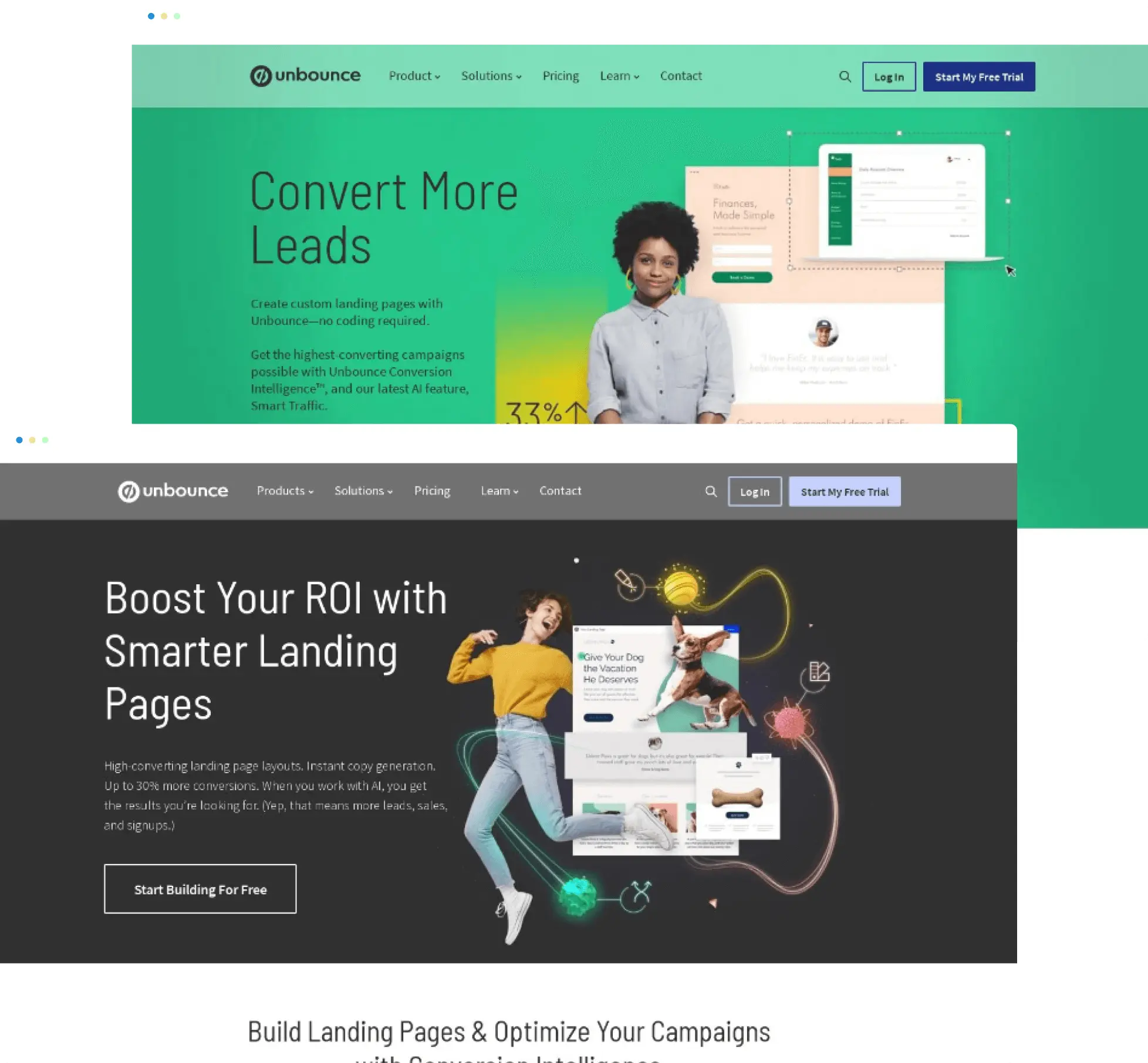 Identify active A/B tests
by looking for changes.
The prediction engine scrapes the internet finding A/B tests and tracking the outcomes. It examine pages from multiple IP addresses looking for changes in the way a page is displayed, a tell-tale sign of an active test.
Cataloging differences
between test arms.
The scraper compares the versions of the page to determine what is being tested.
Text and image recognition algorithms pinpoint the differences. The test is then categorized into a more general pattern.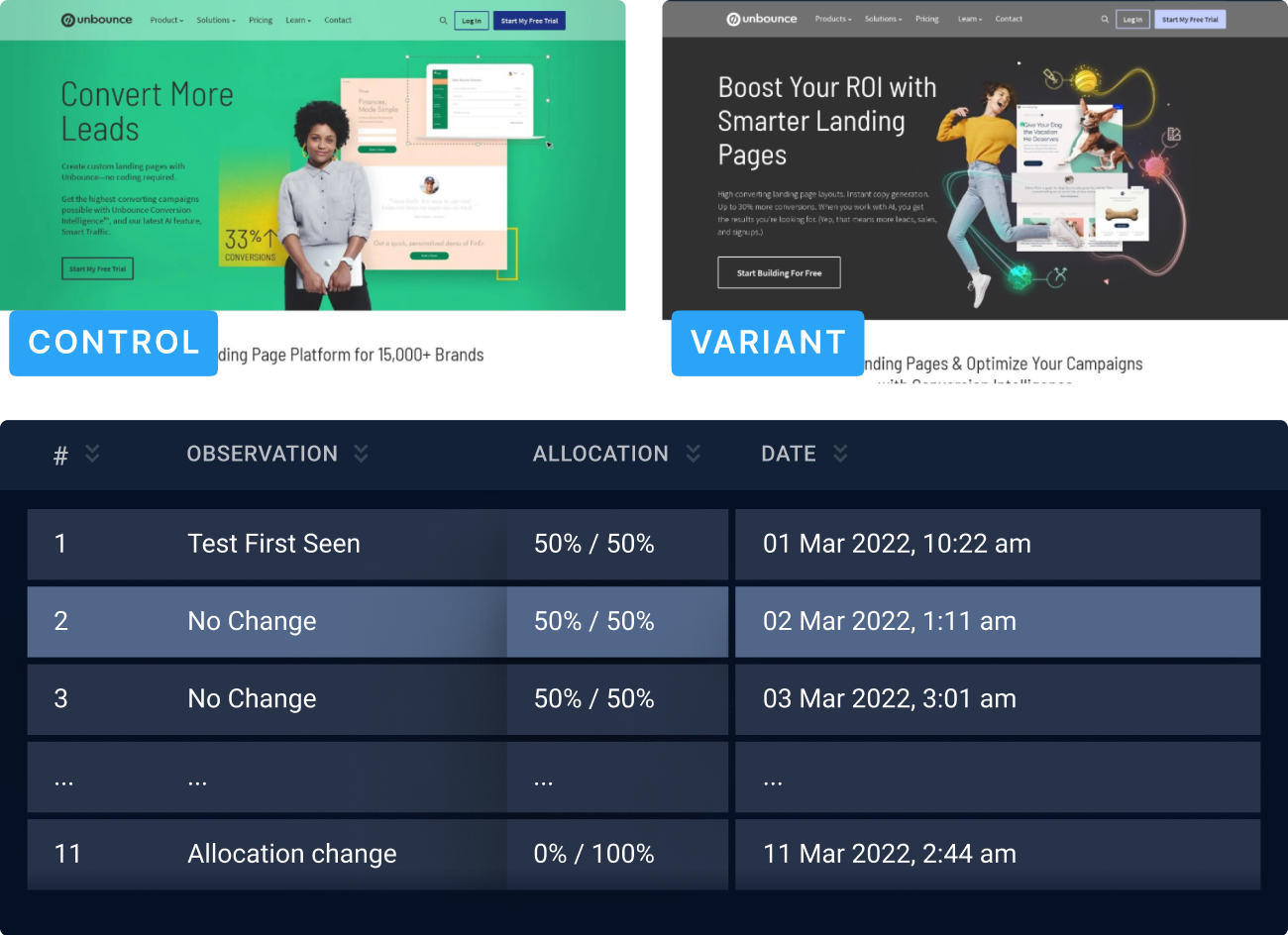 Detecting winners
by monitoring changes in traffic allocation.
The scraper monitors changes in the traffic allocation between the test arms to determine which won. When 100% of traffic is allocated to a single arm, it indicates that a winner has been found.
12,000
New Tests Per Month
Finding winning
patterns for your site.
Test results are fed into a machine-learning algorithm to discover winning test patterns. Data is weighted based on factors like industry, goal type, and sample size to predict how the pattern will perform on your site.
Learn more about the prediction engine >
Get the top 3 predictions for your site
See the top 3 recommendations from our prediction engine for your most important page when you book a demo.