Prediction Engine
Get 3X more wins by adapting proven winners
The prediction engine harnesses the collective wisdom of all A/B tests run on the web. It scrapes test results from 34,000 websites. Then, uses Machine Learning to cluster the data and find proven winning patterns for your site.
Get a Demo -->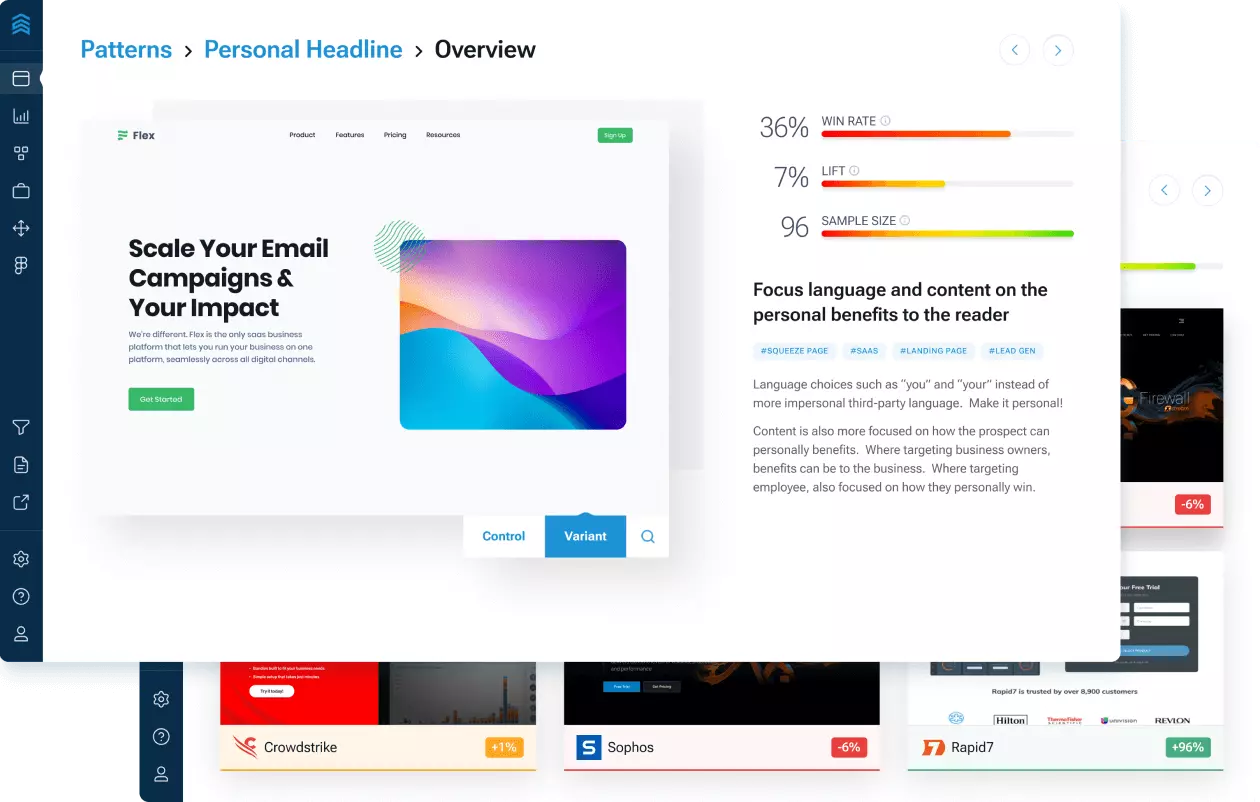 1 /

4
Scraped A/B test data.
From across the web.
The prediction engine scrapes the internet finding A/B tests and tracking the outcomes. It pulls data from the 34,000 websites that actively testing, capturing 12,000 new tests every month
12,000
New Tests Per Month
Cluster data to find proven.
Winning patterns.
Individual test results are clustered into similar patterns. Multiple winning observations of the same pattern provide greater confidence that the pattern will be performant on your site.
Predictions.
For your website.
Predictions are customized for your website based on your industry, goal-type, and visitor characteristics. The prediction engine overweights data from websites most like yours to generate custom predictions.
Know how likely a test is to win for you, the average lift when it wins, and how you should prioritize the test.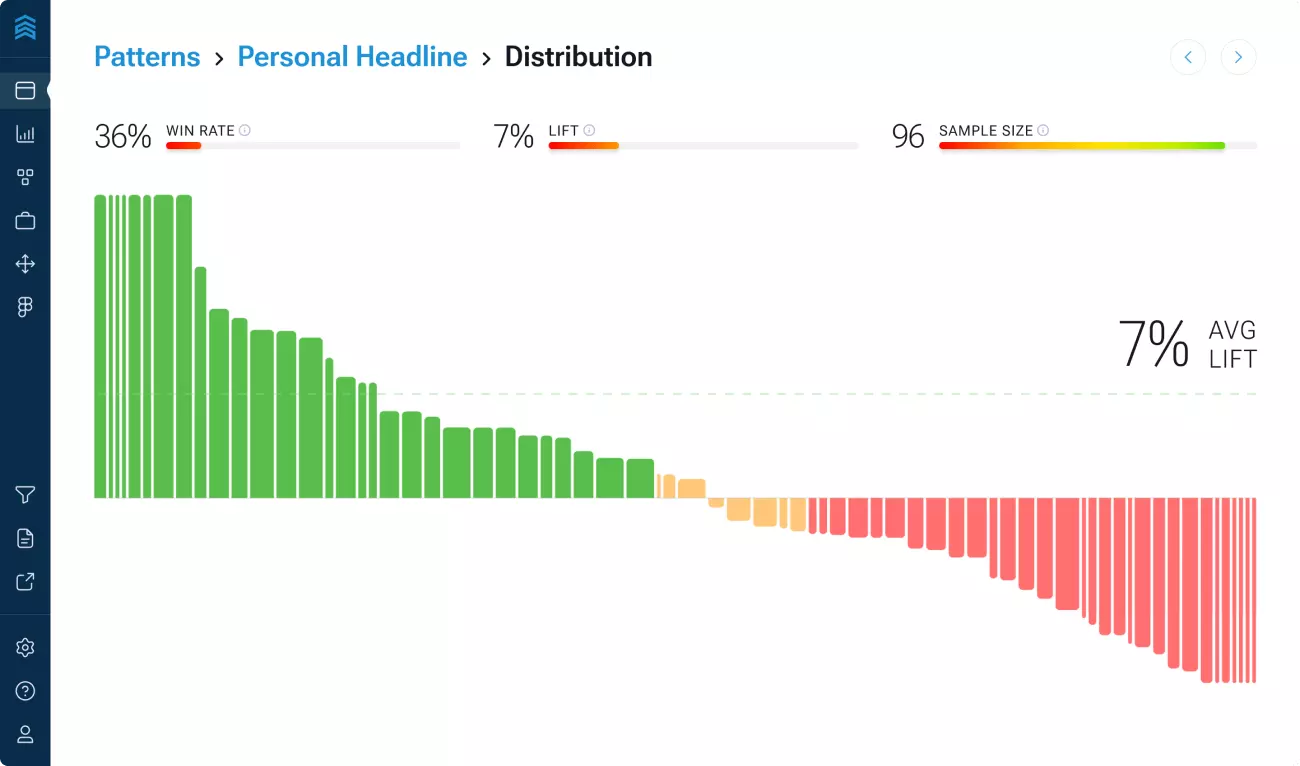 34% Win Rate.
3X more wins results.
Running proven winning tests using Predictive CRO gets our clients enjoy a 34% win rate, 3X the industry average. Plus they get faster result, with a first win an average of 25 days after kickoff, and a longer runway.
Tests Launched (in first 90 days)
10
Test Win Rate
34%
Average Lift
38%
Get the top 3 predictions for your site
See the top 3 recommendations from our prediction engine for your most important page when you book a demo.